Saba The Unspoiled Queen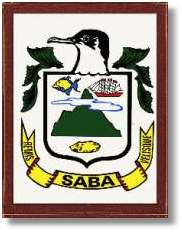 Saba is a 5 square mile volcanic island located 35 miles south-southwest of St. Maarten in the Caribbean Sea. Sighted by Christopher Columbus on his second voyage to the new world, Saba was ultimately claimed by the Dutch in 1816.
During the 1800s most of the male population went to sea and became highly skilled fishermen and seamen. Seafaring continued to be an important part of Saban's life well into the 1900s, with Saban captains sailing throughout the Caribbean and world.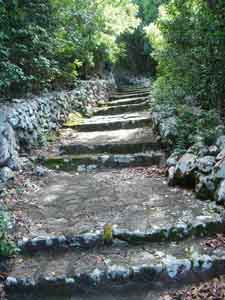 Due to Saba's steep topography, travel on the island was via a footpath, and goods were carted on donkeys until 1943 when the first concrete road was built from Fort Bay to The Bottom. The first motor vehicle arrived in 1947, and by 1958 "The Road" was completed linking all the villages and the harbor. The airport was completed in 1963. Electricity finally became regularly available throughout the day in 1970. In 1972 the Leo Chance Pier in Fort Bay was opened, accommodating fishing boats, workboats, and small cruise ships.
In 1992 the Saba University School of Medicine opened as a joint project between the island government and a group of medical educators from the United States. The Saba University School of Medicine continues to have a large presence on Saba.
Today, Saba is known as an ecotourism site with stunning hiking, diving, bird watching, and for the not-so-physically-inclined, wonderful hammock-lounging. Several island-based dive operations take advantage of the Saba National Marine Park. The Marine Park surrounds the entire island and extends down to 60 meters. It contains lava tunnels, hot springs, spur, and groove formations, and sheer wall dives as well as an abundance of marine life. Check out the reef picture, taken by past Saba residents Tom and Lynn Franzson.
To learn more about Saba, check out the Saba Tourist Bureau and the Saba Conservation Foundation home of the Saba National Marine Park and the Saba National Park. 
If you are on Saba, be sure to pick up a copy of Saba Lore, Tales from my Grandmother's Pipe by Will Johnson (1989.)Tales from my Grandmother's Pipe by Will Johnson (1989.) And for a look at Saba in the early 20th Century, take a look at this "documentary" that was produced in 1937: